Great employees are hard to find. And, they can be even harder to keep.
One way to attract top-notch applicants and ensure the employees you have stay on board is to offer a good employee benefits package that includes health insurance.
Here's what you need to know to get started with offering employee benefits for your small business, including what the advantages are and which benefits are the most attractive to employees and prospective talent.
What Are The Advantages Of Offering Benefits?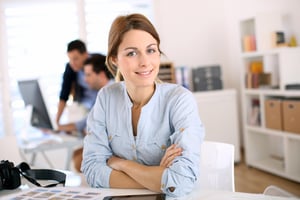 Providing employees with benefits provides value to your business. The more employees are satisfied, the more committed they will be to growing with your business.
By understanding the advantages of offering employees benefits, you can better gauge how your options also help your company. Some advantages include:
Recruitment and retention: Your employee benefits package offers incentives for attracting and retaining the best talent.

Tax benefits: By offering a group health plan, you may qualify for some tax advantages. Some businesses can even deduct plan contributions for life insurance or pension plans.

Worker wellness: If employees and their families have access to affordable healthcare through insurance, they are less likely to take long periods of sick leave and are more likely to take advantage of preventive care. This helps your bottom line as a business owner.

Savings to business: Some employees may accept better benefits instead of a higher salary. Add in the tax benefits, and offering benefits may even save your business money.

Better plan for owner: Chances are, as an owner, you need benefits as well. Offering more employees benefits may lower everyone's costs - even your personal plan.
What Benefits To Consider Offering
Some benefits are required based on federal and state employment regulations. This includes health insurance for businesses that carry 50 or more full-time employees.
Under the Affordable Care Act, companies with 50 or more full-time employees must provide the minimum required health benefits or face a fine.
Most other benefits, including health insurance for companies who employ fewer than 50, are optional. Yet these benefits can play a significant role in who you attract and retain as a business.
Other benefits that are not required, but are valuable to employees include:
Vision and dental insurance: While health insurance premiums tend to be more expensive, these are generally much more affordable. Some plans cost just $10 to $15 per month.

Life insurance: In addition to traditional life insurance, other possibilities include accidental death and dismemberment, business travel accident, and split-dollar life insurance. The latter option is something to consider for long-term or key employees since it requires more of an investment on your part.

Retirement savings plans: According to HR professional surveys, retirement savings and planning benefits will continue to grow in importance for recruiting and retaining employees over the next few years. Two popular options include 401(k) and 403(b) plans.

Paid leave: According to a survey by the National Partnership for Women and Families, more than half of people said unpaid leave would cause a serious financial hardship. Offering at least partial paid leave can be an attractive benefit for employees who worry about caring for a loved one or who are growing their families.

Paid sick, personal and vacation days: Paid time off helps keep employees well-being balanced. But this also allows business owners to accommodate their employees' commitments while keeping a company profitable.

Health and wellness programs, or gym memberships: Offering employees access to wellness programs is becoming a trendy benefit. This can be done in-house, such as through weight-loss or fitness challenges. Or, business owners may set up a partnership with local gyms that would offer employees memberships for free or at a reduced cost.

Child care subsidy: While many large corporations offer on-site child care, this usually isn't a viable option for small businesses. With child care costs at record highs, a subsidy or stipend instead can help recruit workers with young children.

Telecommuting opportunities: Recent studies show telecommuting is become a more sought-after benefit among the workforce. Remote options gives many employees the flexibility they need to work around their personal and family needs. Offering this benefit also keeps you relevant. According to a 2018 Gallup survey, 43 percent of employees said they spent some time working remotely over the past year.
Where Should You Start?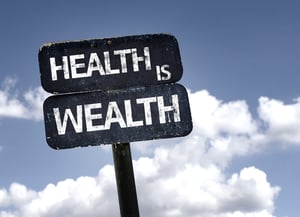 There are a lot of options to consider when putting together a benefits package for your employees.
But, are there any benefits that are more appealing to employees than others? Yes.
Market research consistently finds that health insurance is one of the top benefits employees want. Invest in good insurance, and employees are more likely to invest in you.
In fact, a human resources survey found 56 percent of U.S. adults with employer-sponsored health benefits said a key factor in whether they decided to remain in their job was whether they liked their health coverage.
Offering health insurance also allows employees to focus on being productive and successful - rather than worrying about finding health care. A study from MetLife even found that 60 percent of employers report offering health insurance has boosted productivity levels among employees.
Providing health insurance as the foundation for a benefits plan allows you to build upon it over time.
Are There Risks?
Offering health benefits to employees is a big step in growing your business. Analyzing the commitment you're about to make is important with any new investment. Some items you will want to note include:
Benefit costs: This will vary based on which employee health benefits you choose.

Future costs: Health insurance premiums for group insurance plans go up every year, and by how much is usually unforeseeable.

Administrative costs: It will take some time to not only pick a health insurance plan, but also maintain it. Acting as the employee and insurer's go-between will require administrative time - either yours or an appointed employee such as a human resources manager.
How Do You Qualify For Group Coverage?
Federal law states that small employers, defined as at least two full-time employees up to 50, must be granted group coverage if they choose to purchase it. However, to qualify for group health insurance, you must meet several qualifications.
To count as a business, you must:
Select a business name

File as a business entity

Register for an Employer Identification Number with the Internal Revenue Service

Get any applicable licenses or permits

File tax returns
What Are Your Options?
Once you qualify as a business, the next step is to determine what type of group health insurance plan best meets the needs of you, your business and employees. Some options include:
PPO: A Preferred Provider Organization (PPO) plan is a type of group health insurance policy. With this type of plan, employees are encouraged to use in-network doctors and hospitals, which are contracted to provide plan members with service at a negotiated rate. Employees have an annual deductible, as well as possibly a copay or co-insurance.

HMO: Another type of group health insurance policy, Health Maintenance Organization (HMO) plans generally offer employees lower out-of-pocket expenses. However, employees have less flexibility when it comes to choosing doctors or hospitals. This type of plan may also require a person to choose a primary care physician (PCP), and typically offers a greater range of preventative services. A deductible and co-payment may be a component of this plan.

POS: A Point of Service (POS) insurance plan is a combination of the two above. Employees may have to choose a PCP, but have the option of seeing someone out of network. However, if the employee receives care from a non-network provider, that worker may have to pay a deductible and receive a lower coverage level.

Other options: If a group health insurance plan isn't right for your small business, there are other options available. They include:

Indemnity health plans: These "fee-for-service" plans feature predetermined amounts paid to an employee for a particular service. In most instances, the employee pays out of pocket for a doctor's visit or medical procedure, and is then reimbursed for the pre-set amount.

HSA: A Health Savings Account (HSA) combines a high-deductible health plan with a savings account that is tax free. HSA's can be attached to group health insurance plans, though they can stand alone as well. This type of plan allows employees and employers to contribute to accounts, pre-taxed up to a certain amount, giving them more control over how much they want to contribute to health benefits.

FSA: A flexible spending account (FSA) is similar to an HSA in that it allows employees to contribute pretax funds to an account that can be used to pay for any type of health care costs. Employers must sponsor this type of plan, with limits set each year.
Is There Help Available?
Yes! Sorting through the possibilities of what to offer in an employee benefits package can be stressful. Enlisting the help of trusted health insurance agents or brokers can help you understand your needs, and most importantly, will serve as an advocate in all your insurance matters.
A quality group health insurance expert will help you:
Choose a plan that's right for your business, based on your needs, industry and coverage preferences

Become compliant with current state and federal laws

Plan for the present and future

Advocate for you and respond to your questions
Read more about the top traits to look for in a small business health insurance broker.
"Statements on this website as to policies and coverage's and other content provide general information only and we provide no warranty as to their accuracy. Clients should consult with their licensed agent as to how these coverage's pertain to their individual situation. Any hypertext links to other sites or vendors are provided as a convenience only. We have no control over those sites or vendors and cannot, therefore, endorse nor guarantee the accuracy of any information provided by those sites or the services provided by those vendors."