Employees are the backbone of a business.
Each time you hire, finding the right fit for your company is critical to its success. Offering benefits, such as health insurance, is a huge step in attracting and retaining the best employees.
But, what makes group insurance plans so valuable to both your business and its staff? Here are some of the top advantages of offering this type of benefit and what that means for your business's bottom line.
Group Plans Offer Convenience
Employer-sponsored health insurance, also known as group plans, are offered to eligible employees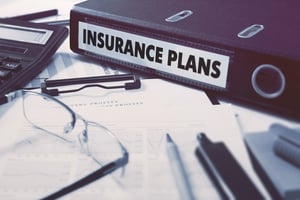 and dependents. These are highly sought after among prospective employees because of the convenience they provide.
Offering a group plan provides time and financial benefits for employees. For example, employer plans have the following advantages:
The employer chooses which plans are offered, sparing employees the time it takes to shop for plans.

Employers and employees often divide the cost of premiums. This may save the staff member more money than if an individual health insurance plan is purchased.

Any premium contribution made by an employee is not subject to federal taxes. That means contributions are made pre-tax, and a worker's taxable income is lower than his actual income.
Tax Breaks Also Help Employers
While employees can save tax money with group insurance plans, employers can benefit as well from tax credits.
The Affordable Care Act gives small businesses that offer group insurance plans tax credits to assist with offsetting the costs. To qualify for the tax credit, the IRS says you must:
Have fewer than 25 full-time equivalent employees

Pay average wages of less than $53,000 a year per full-time employee (in 2017 - each year, there is a new inflation-adjusted pay requirement)

Offer a qualified health plan through a Small Business Health Options Program Marketplace (or qualify for an exception)

Pay at least 50 percent of the cost of employee-only health care coverage for each worker
The tax credit is available for two consecutive taxable years, and covers up to 50 percent of premium expenses.
Group Plans Protect Your Workforce
Offering a group insurance plan that includes everyone in the office can create a sense of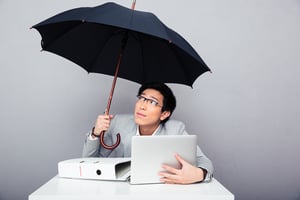 community and belonging. And, as a business owner, you're protecting the well being of your employees and their loved ones by offering them a plan that manages their health and wellness.
Even if your business is small and not required to cover essential benefits listed under the Affordable Care Act, most major medical insurance plans cover benefits such as:
Preventative care

Maternity and newborn care

Prescription drugs

Emergency services
Employees who have health insurance are able to access preventative services and medical care that in the long-run, may help avoid serious health issues in the future. And, if serious issues occur, group health insurance plans protect employees from burdensome debts they may incur without insurance.
On the employer side, offering group disability and health insurance coverage also protects an employer's investment if an employee becomes sick or is injured and unable to work.
They Minimize Turnover
There are many factors that contribute to employee satisfaction. However, consider this: 57 percent of job seekers say they strongly consider the benefits an employer offers before accepting a new job, according to a survey.
If staff numbers are continually fluctuating because employees are constantly coming and going, it can be difficult to establish a team with a high level of talent. Offering group insurance plans not only attracts professionals - they help keep them as well.
You Can Still Tailor To Your Needs
Though many plans have several features in common, group insurance plans still allow you to tailor what you offer your employees in many ways.
For instance, if your budget is a concern, you can consider offering a high-deductible health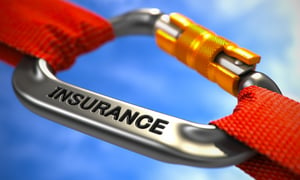 insurance plan with a health savings account. Health savings accounts are tax-exempt and can be used to pay for medical expenses. This reduces the costs to your business, while at the same time, giving employees a tax break.
In addition to group health insurance, you may choose to sweeten the pot for attracting potential employees by adding group dental or vision plans. A recent survey by a human resources software company found that even when employers offer a benefits package, 74 percent of employees want better benefits.
For more ideas on what you should consider when purchasing health insurance for your business, read our article, How To Get The Best Employer Health Insurance.
Bottom Line
When it comes to attracting and retaining top employees, group insurance plans can be valuable to both your business and your workers. Whether it's convenience, cost savings features or happy employees, they provide countless advantages.
A licensed insurance broker can help you sort through the pros and cons of your options, and guide you in selecting the right group insurance plan for your business.
"Statements on this website as to policies and coverage's and other content provide general information only and we provide no warranty as to their accuracy. Clients should consult with their licensed agent as to how these coverage's pertain to their individual situation. Any hypertext links to other sites or vendors are provided as a convenience only. We have no control over those sites or vendors and cannot, therefore, endorse nor guarantee the accuracy of any information provided by those sites or the services provided by those vendors."