Many people get confused by all of the different medicare plans. They aren't sure which ones they get for free, which ones they have to pay for or which ones they need.
We break them all down for you to help you understand what they all are. We will start with the original Medicare plans and then end with Medicare supplemental plans.
Medicare Part A
Medicare Part A covers your hospital expenses. This includes hospital stays, skilled nursing care (not just custodial care), hospice, and home health-care services.
Most people qualify for premium-free Part A, because they or their spouse paid taxes toward Medicare while working for at least 10 years (or 40 quarters). Part A services may require that you to pay various deductibles, coinsurance, and co-payments.
Medicare Part B
Medicare Part B is your health insurance coverage. It covers the following:
Medical Services to treat illnesses - doctor's office visits, lab work, x-rays, and outpatient surgeries.
Preventive Services to keep you healthy -

cancer screenings, flu shots, etc.

Durable Medical Equipment -

wheelchairs, walkers, canes, crutches, etc.
Costs for Part B services vary, but frequently, you will pay a deductible and then 20% of the Medicare-approved amount, as long as you use providers who accept Medicare.
Items Not Covered Under Medicare A and B
Long-Term Custodial Care
Most Dental Care
Eye Care for Prescription Glasses
Dentures
Cosmetic Surgery
Acupuncture
Hearing Exams and Hearing Aids
Routine Foot Care
Medicare Part C - Medicare Advantage Plans (MA)
Medicare Advantage plans are offered through Medicare-approved private health insurance companies, and may take the forms of HMOs, PPOs, Private Fee-for-Service plans, Special Needs, or Medicare Savings Account (MSA) Plans (more on those below).
When you purchase a Medicare Advantage Plan, you still have Medicare. You'll get your Medicare Part A (Hospital Insurance) and Medicare Part B (Medical Insurance) coverage from the Medicare Advantage Plan and not Original Medicare. Medicare pays a fixed amount for your care each month to the companies that offers Medicare Advantage Plans.
Medicare Advantage plans are generally available only through an Open Enrollment Period, so you need to consult a medicare insurance agent to find out which period applies to you when selecting a MA plan.
Medicare Advantage plans are required to offer the same type of basic benefits as provided by Original Medicare, but additional benefits can be included, such as drug coverage, vision, hearing and dental coverage.
These plans don't automatically include Medicare Part D (prescription drug) coverage. If you want drug coverage, you may need to enroll in a separate stand-alone Medicare Prescription Drug Plan.
To enroll in Medicare Advantage you'll need to meet the following criteria:
Be enrolled in Medicare A and B,
Live in a Medicare Advantage plan's service area,
Not have end-stage renal disease (may have some exceptions, depending on plan and insurer.)
Medicare Part D - Prescription Drug Plan
Medicare Part D plans, also called the Medicare prescription drug benefit, helps you pay for prescription drugs.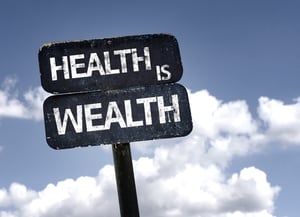 Part D is optional and available to people who are enrolled in Original Medicare (Parts A and B) and most Medicare Advantage plans.
Part D plans are offered by Medicare-approved private insurance companies, so you sign up for them directly with the private insurer.
If you are enrolled in a Part D plan, you will pay a monthly premium and sometimes a deductible, as well as copayments for your drugs. Each plan varies in the cost of premiums, the price of drugs and its list of covered drugs or "formulary" under the plan.
Medicare Supplemental Insurance Plans - Medigap
Medicare Supplemental Insurance Plans (Medigap) are sold by Medicare-approved private companies and help pay some of the health care costs that Original Medicare doesn't cover. Examples include:
Copayments
Coinsurance
Deductibles
If you have Original Medicare and you buy a Medigap policy, Medicare will pay its share of the Medicare-approved amount for covered health care costs and then your Medigap policy pays its share.
A Medigap policy is different from a Medicare Advantage Plan. Those plans are ways to get Medicare additional benefits, while a Medigap policy only supplements payment for your Original Medicare benefits.
Here are some things to know about Medicare Supplemental Insurance Plans (Medigap):
You must have Medicare Part A and Part B.
If you have a Medicare Advantage Plan, you can apply for a Medigap policy. But, you should make sure you can leave the Medicare Advantage Plan before your Medigap policy begins.
You pay the private insurance company a monthly premium for your Medigap policy. You pay this monthly premium in addition to the monthly Part B premium that you pay to Medicare.
A Medigap policy only covers one person. If you and your spouse both want Medigap coverage, you'll each have to buy separate policies.
You can buy a Medigap policy from any insurance company that's licensed in your state to sell one.
Any standardized Medigap policy is guaranteed renewable even if you have health problems. This means the insurance company can't cancel your Medigap policy as long as you pay the premium.
Some Medigap policies sold in the past cover prescription drugs. But, Medigap policies sold after January 1, 2006 aren't allowed to include prescription drug coverage. If you want prescription drug coverage, you can join a Medicare Prescription Drug Plan (Part D).
It's illegal for anyone to sell you a Medigap policy if you have a Medicare Medical Savings Account (MSA) Plan.
Summary
Depending on your health and financial situation, it is important to weigh all of the various medicare plans and costs. Consulting with an experienced medicare agent or broker will help you evaluate your options and determine which is right for you.
You can learn more about using a medicare agent in our previous article. That way you can have peace of mind that whatever happens in the future, you will be covered
"Statements on this website as to policies and coverage's and other content provide general information only and we provide no warranty as to their accuracy. Clients should consult with their licensed agent as to how these coverage's pertain to their individual situation. Any hypertext links to other sites or vendors are provided as a convenience only. We have no control over those sites or vendors and cannot, therefore, endorse nor guarantee the accuracy of any information provided by those sites or the services provided by those vendors."