Many people wonder if Medicare offers vision insurance, and the answer is yes. Medicare covers a wide range of vision needs from medical emergencies and eye injuries, annual tests for glaucoma and diabetic retinopathy, injectables for age-related macular degeneration, cataract surgery, routine vision care, and some other surgeries and specialized treatments.
However, the specific benefit allotment depends on what type of plan you have. Not all types of Medicare plan offer the above coverage, so it's important to know what your plan offers and make a plan to take care of those services it does not.
First, though, how does Medicare work, exactly?
What Types of Medicare Plan Are Available?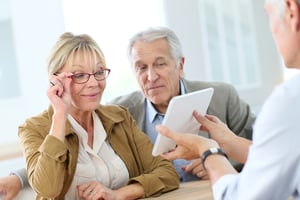 The standard Medicare approach for people who qualify is to have Part A (hospital) and B (medical) coverage, administered by an insurance company. When you enroll in Medicare you are automatically added to Part A. Part B, on the other hand, is optional and requires you to pay a monthly premium. If you're still working or have insurance through a spouse, you may opt not to get Part B. (Note that getting it later often results in a higher premium, though.)
Medicare Part C helps to cover additional expenditures that parts A and B don't. It is private, Medicare-approved insurance that goes above and beyond A and B, and requires that you enroll in the first two. Part D is the drug prescription plan, which is also optional. If you have or expect to have a lot of high drug costs, it's a good idea to apply for this as well – which again, you can only get after getting the first three.
So just what does each plan offer in terms of vision benefits?
Medicare Part A
As a type of insurance dedicated toward emergencies, Medicare Part A covers sudden trauma to the eye, emergency surgery and other spur-of-the-moment issues. If it doesn't take place in a hospital, Medicare A will not pay for it. It may also cover nursing care and some home services, but does not cover doctor's fees. So even if you qualify for emergency coverage, you may still be on the hook for some major hospital-related fees.
Medicare Part B
Part B is medical coverage. It doesn't cover standard vision care, including eye exams and vision correction. However, it does insure you for cataract surgery, resulting vision correction, glaucoma screenings for high-risk parties, eye prostheses for those who lose their eyes or were born with a birth defect, and some macular degeneration treatments.
Medicare Part C
As additional coverage, Part C offers substantially more in the way of vision care. You will likely have coverage for exams and may have it for eyewear, but the downside is your premiums will likely reflect the additional coverage if you opt for it. Depending on your needs, paying out of pocket every few years might prove more cost-effective.
Medicare Part D
Some people need pharmaceutical care as part of their vision plan. That could include eye drops or oral prescriptions that help with vision. Some drugs, such as beta-blockers, might not be intentionally designed for eye care but still have beneficial or prophylactic effects. They may be covered either for eye care or for another medical reason.
What Medicare Does Not Cover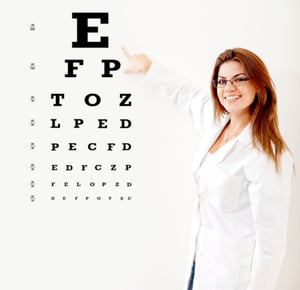 Typically, Medicare does not cover routine eye exams and eyewear, such as glasses and contacts. Unless you have a condition that needs monitoring or eyewear, in which case Medicare may offer coverage depending on your specific circumstances, you are usually responsible for your own regular vision care.
Unfortunately, vision exams, contact lenses, glasses and other vision devices are expensive when you have to pay out of pocket. Many people find they're unable to afford these services without the benefit of insurance.
Medigap Insurance
Because Medicare only covers some vision-related costs, depending on the plan you have, many individuals choose to pay for additional coverage. Known as Medigap, this customizable insurance helps to fill in the "gaps" left by Medicare plans. This is especially important for seniors, whose vision fades as they get older.
If you have Medicare but are concerned about the lack of vision services, it's time to get in touch with an insurance agent today. This is especially important if you have a family history of a certain type of eye condition. Because many insurance agencies won't cover issues once they develop, it's critical you get out in front of any potential issues today.