Medicare can be complex and difficult to understand when it comes to health insurance alone. Add in the need for dental and vision insurance, and it gets even more frustrating.
If you're a senior and are exploring your options for getting dental and vision insurance coverage, you likely have questions about what Medicare covers, and what you're responsible for on your own.
Below we'll explore whether Medicare and Medigap policies provide coverage, and what other resources are available to you to make sure you get the right dental and vision insurance policy.
What Medicare Covers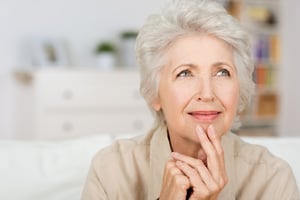 Medicare is provided by the U.S. Government's Department of Social Services, and is available to most seniors age 65 or older and to those younger than 65 with certain disabilities. Medicare includes four basic parts...A, B, C and D.
Most seniors select one of two choices: They either enroll in Original Medicare (Parts A and B) in which Medicare is the primary payer of their hospital and medical expenses. Or, they choose to enroll in a Medicare Advantage Plan (Part C) in which they sign up with an insurance carrier to be the primary coverage provider for Medicare needs.
Part D is a prescription drug plan and only available to those who sign up for Parts A and B.
So how does all this affect dental and vision insurance coverage?
Dental Coverage
Medicare will not cover most dental care, including supplies or dental procedures, such as cleanings, fillings, extractions, dentures or other devices. However, Medicare Part A, known as "hospital insurance," may pay for inpatient hospital care if you experience an emergency that results in a complicated dental procedure.
Some Medicare Advantage Plans will offer extra benefits that Original Medicare does not cover, such as dental. If you have Medicare Part C, your dental coverage can be bundled with your regular healthcare plan, depending on the provider and plan you choose.
Most Medicare Advantage Plans will at least cover preventive services, such as cleanings and X-rays. Some also cover major dental services, including oral surgery and crowns.
Vision Coverage
As is the case with dental coverage, vision insurance does not come standard with Medicare. However, Original Medicare typically does cover diseases and disorders of the eyes, and Medicare B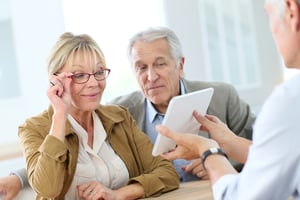 will cover these preventive and diagnostic eye exams:
Eye exams, if you have been diagnosed with diabetes

Glaucoma tests

Macular degeneration tests and treatment for those at high risk
If you need vision care as the result of a condition that is considered a serious medical problem, Part A will cover that care. An example of this would be if you suffer a traumatic eye injury and are admitted to the hospital. Part B also covers cataract surgery.
Medicare also doesn't cover eyeglasses or contact lenses. However, Medicare Part B will help pay for corrective lenses if you have undergone cataract surgery in which doctors implanted an intraocular lens. In this situation, Medicare defines corrective lenses as including one pair of eyeglasses with standard frames or one set of contact lenses.
If you choose a Medicare Advantage plan instead, you can bundle your vision coverage with your regular healthcare plan or purchase a stand-alone plan. Some Medicare Advantage plans will provide full coverage, such as for routine vision exams and vision correction products.
What Medigap Covers
Medigap, otherwise known as supplemental insurance plans, are sold by private insurance companies that are Medicare-approved. They typically help pay for healthcare costs that Original Medicare does not cover, such as co-payments, coinsurance and deductibles.
There are 10 standardized Medigap plans. There is often confusion as to whether any of these plans include dental or vision coverage. They do not. While Medigap does help cover other expenses, it does not include dental or vision care.
Other Alternative Choices
If you have Medicare, and want to supplement your coverage with a dental or vision plan, insurance carriers offer plans to help meet your unique needs.
Dental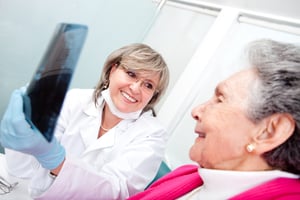 If you are not enrolled in a Medicare Advantage plan, your other option would be a stand-alone dental plan. Sold by private insurance companies, these stand-alone plans do not need to be coordinated through Medicare. They include a separate premium, but often are considered affordable.
Look for a dental plan that covers a wide variety of services, since oral care needs may increase with age. With most plans, the level of coverage depends on the service being provided, as well as the benefit level you choose (basic or premium).
Vision
Similarly with vision insurance, seniors can purchase a stand-alone policy.
Policies differ, but usually cover basic levels of care that include eye exams. Seniors typically pay a premium each month for coverage, and exams or other services may require a co-pay.
Policies also may include a fixed dollar amount of coverage that can be used to cover the costs of glasses, contacts or other care.
Discount plans
There are also dental and vision discount plans available, though they do not provide the same comprehensive coverage as insurance.
With discount plans, a senior pays into a program and then gets a discount applied to any care received. This is usually a flat percentage, such as 25% off a service included in the plan, regardless of the cost.
How An Insurance Broker Can Help
Sorting through your dental and vision insurance options, especially if you are enrolled in Original Medicare, can be overwhelming.
And while it's easy to focus on other areas of your health as you get older, dental and vision care are just as important since older adults may be more at risk for oral health and eye problems.
A licensed health insurance agent can help you determine which plans are best for the budget you have and the level of coverage you need. Look for an agent who specializes in dental and vision insurance, as well as Medicare, to ensure you can make the most informative decision.
In California, there is no cost to you to enlist the help of an agent. Other benefits they will provide include:
Get quotes and a variety of policy options based on your specific needs.

Working with several insurance companies, and providing you with options.

Assisting when it comes time to renew your policy.

Advocating for you regarding any claims or issues with your policy.
If you're a senior and are exploring your options for dental and vision coverage, working with a licensed agent can alleviate some of the stress associated with policy shopping, and help make the process go more smoothly and quickly.
Not sure if you need dental or vision insurance? Our article, Options For Affordable Dental and Vision Insurance, explores types of plans, what premiums typically cover and whether they are worth the cost.
"Statements on this website as to policies and coverage's and other content provide general information only and we provide no warranty as to their accuracy. Clients should consult with their licensed agent as to how these coverage's pertain to their individual situation. Any hypertext links to other sites or vendors are provided as a convenience only. We have no control over those sites or vendors and cannot, therefore, endorse nor guarantee the accuracy of any information provided by those sites or the services provided by those vendors."