Talk to business owners and they will tell you that one of the biggest challenges they face is buying health insurance.
And most frustrating of all...They have to review this purchase every single year!
With the push to buy all things on the internet, it would be tempting for businesses to look at buying their health insurance online directly from the insurance company.
So, let's take a look at whether it is a good idea to do that or still buy from an agent.
Types of Insurance Agents
In today's technological world, insurance is typically sold in three main ways: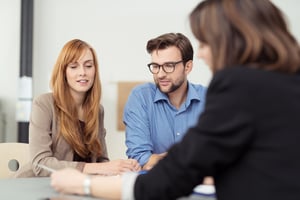 Independent Agents: Independent agents work with a number of insurance companies and are not beholden to any of them. They typically get quotes and write policies from multiple insurers, which makes it easy for them to comparison shop and find the exact coverage you need. Independent agents usually specialize in a certain types of insurance.
Captive Agents: These agents represent only one company and sell their products exclusively. Buying from a captive agent ensures that you are dealing with a person who is very familiar with that company's products and is an expert in their claims process.
Direct Insurance: This is where you buy coverage direct from the insurance company writing the policy. These companies don't have to maintain thousands of agents or pay commissions to independent agencies, but that doesn't mean that they pass that savings on to their customers.
Independent Insurance Agent vs Buying Direct
Unless you know that you want to buy from one health insurance provider only, we are setting aside the captive agent at this point. Because it would be similar to using the independent agent, except it would be for one provider only.
Choice
There are dozens of health insurance companies writing policies in the marketplace, and independent agents are the only ones that can shop all of your options. Independent agents typically do all of the comparison shopping for you and present you with the best options for your needs. Because they do so many quotes, they are very familiar with how the prices and policy features stack up from year to year. And, it is important to note that they usually change every year.
If you are looking to buy direct, you will have to spend time shopping multiple companies, and many direct insurers will not offer all of the coverage you may need. You also need to know or figure out which companies to look for. The question here is...do you have the time for that?
Winner: Independent Insurance Agent
Expertise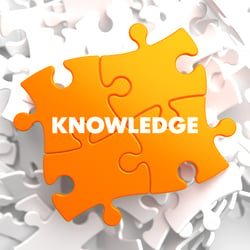 Health insurance is complicated. An independent agent who has years of experience and knowledge will be well aware of the coverage you need. understand how the claims process works, can make sure your claims go smoothly, and ensure you are in compliance.
Buying direct, on the other hand, often means you give up expertise. Direct insurers have call centers full of people ready to answer your questions, but you often have to wait to speak to them and they may not be aware of specific factors that your business faces, which can lead to expensive coverage gaps.
Winner: Independent Insurance Agent
Service
This one is huge. Independent health insurance agents know when policies or prices change and when you should consider new providers. They also understand how the claims process works for multiple companies, can make sure your claims go smoothly, and ensure you are in compliance. In other words, they advocate for your business and make it their job to ensure your business is fully protected.
If you compare this to a customer service agent located in a call center who knows where, usually what you get is a direct seller. A call center employee is paid to answer phones, sell insurance, and resolve issues and not worry about whether your business is properly protected. When it comes to claims or issues, you are dealing with another call center of multiple people who don't know your issues. And, I don't know anyone who likes working with call centers!
Winner: Independent Insurance Agent
Convenience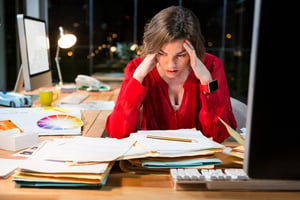 While shopping online is convenient because you can shop for coverage any time of the day or night, it can also take a lot of time to do it. Researching companies, getting quotes from multiple companies and comparing policies and prices all takes time.
Independent agents have regular office hours, so they aren't available to send you a quote at two in the morning. But, do you really need that? The advantage of using an agent is they do all the work for you. Add in the relationships they have with the providers and their knowledge of insurance and the changes taking place, the time they save you is immense.
Winner: Independent Insurance Agent
Price
When it comes to health insurance for small businesses, independent agents get paid their commissions from the insurance provider. And it is consistent across the board for all agents.
In addition, prices are set for pricing to the business. The provider is either paying a broker or an in-house agent. So, there doesn't appear to be any difference here.
Winner: No Winner - Tie
Summary
Direct business insurance often works well for personal lines of insurance and even some basic business coverage, but when it comes to more complicated health insurance, going direct doesn't seem the way to go at this point.
When comparing choice, expertise, service and convenience , it is still advantageous to use an independent health insurance agent over buying direct.
It is important to remember, though, that not all independent agents are created equal. So, if you are looking for an agent, our article Top 4 Traits To Look For In A Small Business Health Insurance Broker will help you know what to look for.
"Statements on this website as to policies and coverage's and other content provide general information only and we provide no warranty as to their accuracy. Clients should consult with their licensed agent as to how these coverage's pertain to their individual situation. Any hypertext links to other sites or vendors are provided as a convenience only. We have no control over those sites or vendors and cannot, therefore, endorse nor guarantee the accuracy of any information provided by those sites or the services provided by those vendors."