According to Zywave's Health Plan Design Benchmark 2017, it was "anticipated that the Trump administration would make significant alterations to the changes made to the healthcare system under former President Barack Obama, resulting in major changes to employer's plan designs."
Since the Trump administration was unable to pass legislation that entirely repealed the Affordable Care Act (ACA), the trends that were being seen under the Obama administration appear to be continuing into 2018.
These trends are as follows:
Healthcare Costs Driving Broad Shift In Plan Components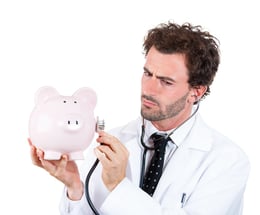 Plan components appear to be moving away from levels that are less expensive for employees toward levels that expose them to additional costs. These shifts started when the ACA provisions took effect and suggest that they are in reaction to increasing costs in healthcare, which has been ongoing for more than a decade.
ACA Requirements Having Major Impact on Some Plan Components
While healthcare costs have been gradually increasing for most plan components, they started accelerating dramatically with ACA requirements. In components like the Out-Of-Pocket Maximum (OOPM), there was a dramatic increase from 2013 to 2014, which was likely the result of cost-sharing limits that took effect. Employers seemed to use OOPM limit as a benchmark for what was acceptable and rapidly adopted plans near the limit. This seems to be a continuing trend, as employers have continued this practice by adopting plans near the 2017 individual OOPM limits.
Even if the ACA was repealed by the Trump administration, it is not expected that employers would reduce the OOPM of their plans. Because employers have already moved toward higher OOPM plans, to decrease the OOPM of their plan now would increase their costs significantly. It would only be expected that employers would change to a lower OOPM plan, if they were trying to increase their ability to compete for talented employees.
Less Impact on Healthy Employees
The average cost for components like emergency room (ER) copays and OOPM have seen dramatic increases, as opposed to the average cost of office visit copays or individual deductibles. This protects the average healthy employee from realizing the full impact of the cost increase, but it also has the unintended consequence of exposing unhealthy employees to a larger share of the cost increase.
Large and Small Employer Plans Becoming More Similar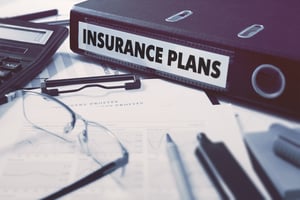 Over the last six years, the differences in plans for large and small employers have narrowed. For most plan components, the differences between the percent of small employer plans in a given segment and the percent of large employer (50 or more employees) plans in that same segment decreased. The differences that still do exist are typically the result of large employers offering more generous plan designs than small employers. This is likely due to large employers trying to attract top talent and relatively lower price sensitivity.
Different Plan Types Reacting Similarly to Regulation and Economic Conditions
After looking at the five most represented plan types (HMO, PPO, HSA, POS and HRA), on average, each plan type reacted similarly to changing market conditions. While different plan types migrated to less generous plan components at different rates over the years, the change between plan types in each pricing segment was effectively zero.
Summary
In today's competitive market, employers need to select healthcare plans that meet their budgetary needs, provide coverage for their employees and allow them to compete for top talent.
It is important to work with an insurance broker who understands these challenges, keeps up on the changes in healthcare coverage and helps you select a plan that works best for you.
Learn more about what to look for in a health insurance broker.
"Statements on this website as to policies and coverage's and other content provide general information only and we provide no warranty as to their accuracy. Clients should consult with their licensed agent as to how these coverage's pertain to their individual situation. Any hypertext links to other sites or vendors are provided as a convenience only. We have no control over those sites or vendors and cannot, therefore, endorse nor guarantee the accuracy of any information provided by those sites or the services provided by those vendors."