If you're a small business owner and are thinking of working with a health insurance broker to provide benefits for your employees, you may be wondering how brokers get paid.
These questions may have crossed your mind:
Will I have to pay for a broker's services?
Does the price of my plan change based on whether I use a broker?
What happens if I change my policy? Do I have to pay another fee?
Is there a catch?
The answer to all of these questions is, no.
In fact, in California, the law states health insurance brokers cannot charge a fee for their services to consumers. That means, working with a broker to secure a health insurance policy for your employees can provide several advantages - at no additional cost.
So, how do health insurance brokers get paid? And how does that process affect how you purchase and update health insurance plans?
Broker of Record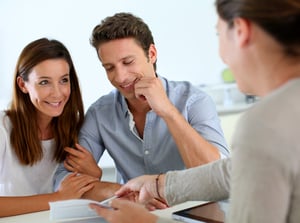 When a business owner enlists the help of a broker to choose an insurance plan for his company, that broker becomes the broker of record. The broker then represents and manages the policyholder's insurance policies.
Becoming a broker of record is the first official step that takes place for a broker to be paid. The client then signs a broker of record letter once a policy is chosen, entering into a legal relationship with the broker and the chosen insurance carrier.
Commissions
Though the law varies from state-to-state, in California, health insurance companies pay brokers a commission for signing up new policy holders. That means for the consumer, there is no direct charge or fee for enlisting the help of a health insurance broker.
When a business owner signs the broker of record letter, the broker then receives any commission on a purchased health insurance policy. The commission follows the broker of record letter. If you choose to sign a new broker of record with another broker, that new broker will then get the commission.
Pay Structure
Commissions paid to brokers come out of the health insurance premiums business owners pay each month for themselves and their employees. But how can you be sure most of the money you pay each month is actually going toward health insurance, rather than a broker's commission?
The Affordable Care Act requires insurance companies to spend at least 80 percent of payments received for health insurance premiums on actual health care costs. Known as the 80/20 Rule, this mandate allows the other 20 percent to go toward administrative, overhead and marketing costs, including broker commissions.
Most insurance companies will pay brokers a set percentage of the premium, though some insurers may instead pay a flat fee. Typically, a broker will receive a higher rate for enrolling employees in new policies, and a lower rate for renewing policies.
Often, the commission is also graded. This means the insurance carrier pays a larger percentage on the first dollars and scales back as the premium increases. This method allows brokers to receive reasonable compensation, even on smaller accounts. It also encourages them to provide the same quality of service to small businesses as they would to a larger company.
Retention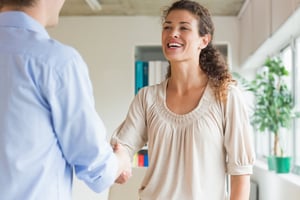 Retaining a client is an important component that factors into how an insurance broker gets paid. Brokers do the work for the consumer by gathering quotes and comparing the options available for your small business.
But even after that broker of record letter is signed and a health insurance policy is in place, the broker's ongoing relationship with the business owner continues to be important. That's because as a company evolves, insurance needs may change as well.
Health insurance brokers are paid monthly based on how many employees are enrolled in a plan. That means that even if an employer changes plans, but keeps the same broker, the broker will still receive a commission.
Bottom Line
Because the insurance carrier pays your broker out of the premium you pay, there are no additional advantages to purchasing a policy from an insurance company directly. Your rates will be the same, whether you use a broker or not.
Furthermore, laws have been put in place to ensure at least 80 percent of what you pay for your premium goes to actual health care costs, providing an extra layer of comfort. Even so, the compensation brokers are paid can vary. Before beginning a relationship with a broker, ask how much commission a broker gets paid on certain product lines.
Building a foundation of trust helps ensure you will make an informed decision on which policy is best for your business and employees. Want to know more? Learn how to choose a broker in our article, Top 4 Traits to Look for in a Small Business Health Insurance Broker.
"Statements on this website as to policies and coverage's and other content provide general information only and we provide no warranty as to their accuracy. Clients should consult with their licensed agent as to how these coverage's pertain to their individual situation. Any hypertext links to other sites or vendors are provided as a convenience only. We have no control over those sites or vendors and cannot, therefore, endorse nor guarantee the accuracy of any information provided by those sites or the services provided by those vendors."