As a small business owner, you know owning the business isn't your only job. In fact, you wear many hats, and when resources are tight, you fill in the gaps.
When it comes to finding and maintaining the best health insurance for you and your workers, partnering with the right insurance broker ensures you're able to remove one of those hats - and instead focus on your business.
Why Use Health Insurance Brokers For Small Business
There are many compelling reasons why working with licensed health insurance brokers provide unquestionable benefits for your small business. Not only do they save you the substantial time it takes to sort through policies and paperwork, brokers ensure your business is compliant with laws and assist when it comes time to renew.
Brokers also will work to find the best policy that meets your health coverage needs and budget. And, considering healthcare can be a substantial cost to your business, it's no surprise that business owners ranked healthcare costs the No. 1 concern for their small business.
But, what should you look for in a professional health insurance broker? How can you be sure you're working with the best broker that has your and your employees' best interests in mind?
When searching for a broker, make sure these qualities are at the top of your list.
Be An Expert in Health Insurance
We may be stating the obvious, but there's many types of insurances and many types of brokers out there.
Not all specialize in health insurance. That's why it's important to make sure your broker isn't a "Jack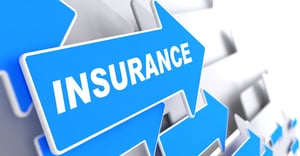 of all trades", but instead one who specializes in the health insurance market with expertise.
Here's why that's essential to getting the best coverage for you and your employees. The health insurance market in the United States - and in each state, itself - is ever-changing. Updates to the Affordable Care Act and other healthcare provisions can affect your current policies.
The best agent or brokers also are experts in shopping marketplaces, taking advantage of tax credits and saving money where possible.
Working with a broker who is up-to-date on recent changes is important to ensure you're meeting all requirements, and your employees have the best coverage.
Have A History Of Working with Small Business
While it's important that your broker have experience in the health insurance market, it's also critical that your broker have a history of working with small businesses like yours
The size of your company affects which healthcare laws and regulations you are subject to following, so working with a broker who is knowledgeable in which laws pertain to you is vital. Different healthcare plans and costs also may be available to you, depending on the number of employees you have.
The best broker will have experience in working with small businesses to find the best small group health insurance policies that suit your needs. Before choosing a broker, don't be afraid to ask for referrals from other small businesses similar to yours.
Work With Multiple Providers
Insurance carriers pay health insurance brokers. This is true of any type of insurance product. The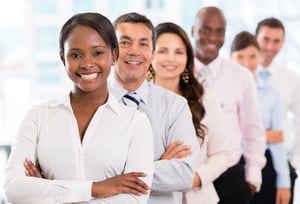 premium you pay goes to the carrier, and the carrier pays the broker, generally in the form of a commission.
Knowing this, how can you be certain your broker is advocating for your interests, and not the interests of the health insurance carrier or themselves?
The best brokers work with multiple health insurance carriers. This allows a broker to sort through several options and assess which group health insurance plans meet the needs of your business.
It's also in the best interest of your broker to ensure you are happy as a client, since many health insurance companies will compensate a broker for long-standing relationships.
Ask your broker up front how much commission is paid on certain product lines. The best small business health insurance brokers will be upfront with you because they know building a foundation of trust is critical in any relationship.
For a more in-depth explanation on how insurance brokers get paid, read our article, Understanding Your Insurance Broker Commission.
Be There For You - Throughout Your Policy
The best broker's job doesn't end the moment you sign the dotted line and acquire a new health insurance policy for your small business.
Excellent brokers continue their partnerships with their clients even after a policy is in place. Your broker should be available to:
Answer any questions you have regarding your health insurance plan.

Advocate for you with the insurance company when any claims or other issues arise.

Assist with any changes to your business, such as the number of employees covered.

Work with you on renewing your policy and addressing any new needs that must be met.

Communicate with you regarding any changes to healthcare laws and regulations, and how they may affect your business.
The best brokers feel like trusted advisers, representing you and assessing your needs even after a health insurance policy is in place.
When you find a broker that meets the above criteria, you can rest assure you're in the best hands possible.
"Statements on this website as to policies and coverage's and other content provide general information only and we provide no warranty as to their accuracy. Clients should consult with their licensed agent as to how these coverage's pertain to their individual situation. Any hypertext links to other sites or vendors are provided as a convenience only. We have no control over those sites or vendors and cannot, therefore, endorse nor guarantee the accuracy of any information provided by those sites or the services provided by those vendors."