This topic always seems to be a bone of contention among business owners and senior executives. The truth is, the broker commission for health insurance is not unlike any other insurance product.
The main, "bone of contention," so to speak, typically centers around the issue of being placed into a specific insurance product just because the broker will make more commission or bonus on that specific product.
This is why your relationship with your broker is an extremely important aspect of your business. Choosing a broker and understanding how he or she affects your coverage and pricing is an important step in selecting coverage.
Learn how to choose a broker in our recent article, Top 4 Traits To Look For In A Small Business Health Insurance Broker.
Why Work With a Broker?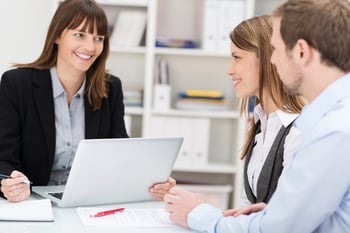 Insurance brokers can offer you expertise, attention and service that you can't get from communicating directly with an insurance carrier. Your broker should act as your advisor, learning about your business and finding solutions that best fit you and your employees. In addition, a broker will likely be able to look at plans and obtain quotes from multiple carriers in order to find the best plan options for your company and employees.
A good broker will dedicate more time to working with you and responding to claims or issues than a carrier typically would. Also, the best brokers offer value-added services that make working with them much more meaningful to your business than simply helping you secure a benefits plan.
There is always a level of trust that needs to build up over time. A broker knows if they violate that trust for the sake a few extra dollars, they will likely lose that client forever. Does it happen in our business like many others, yes? Anyone seeking a broker for the first time or needs to look for a new one, should do their due diligence in finding a reputable broker.
Who Pays the Broker?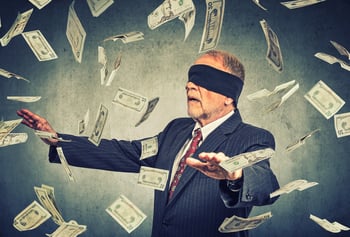 Insurance brokers are paid by the insurance carrier that provides your benefits plan. The premium you pay goes to the carrier, and then the carrier pays the broker, generally in the form of a commission and a bonus.
The commission is typically a percentage of your premium amount. Often, the commission is graded (the carrier pays a larger percentage on the first dollars and scales back as the premium increases). This is done so that brokers receive reasonable compensation even for smaller accounts, which encourages them to work with and provide the same quality service to small businesses as they do to large companies.
In addition, many carriers provide bonuses to brokers who place business with them and may offer bigger bonuses for brokers in which they have long-standing relationships.
The bottom line is that the compensation brokers get paid can vary. Ask your broker up front how much commission they will get paid on certain product lines. When you are armed with the correct information you can make an educated decision on which policy you want. The real benefit of this approach builds a foundation of trust that cannot be overstated.


What is the Broker of Record?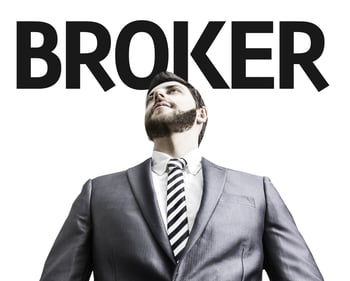 The broker of record is the designation by the policyholder regarding the broker or agent who represents and manages the policyholder's insurance plans.
When you sign a broker of record letter, your company is entering into a legal relationship with the broker and the insurance carrier.
The broker who is the broker of record will receive the commission on any insurance policies you purchase. This is important to understand, because the commission follows the broker of record letter. If you sign a new broker of record with another agent, the commission will now go to that new broker, replacing your current broker.
Summary
Since the insurance carrier is paying your broker from the premium you pay, opting to purchase your own health, Medicare, life, dental and vision insurance directly from an insurance carrier makes no sense. Your rates will be the same as what the broker will provide you with and you will not have the benefit and expertise of a broker guiding through the maze that insurance tends to be.
What policy is right for you or your business? Are you in compliance with state and federal laws if you have employees? Will Medicare allow me to keep the same doctor as I currently have? Can I give different health insurance plans to certain people in my business while giving others a different plan?
These are just of the complex issues you need to navigate when choosing an insurance plan. Who better to navigate it with you that an experience broker.
"Statements on this website as to policies and coverage's and other content provide general information only and we provide no warranty as to their accuracy. Clients should consult with their licensed agent as to how these coverage's pertain to their individual situation. Any hypertext links to other sites or vendors are provided as a convenience only. We have no control over those sites or vendors and cannot, therefore, endorse nor guarantee the accuracy of any information provided by those sites or the services provided by those vendors."