Health insurance can be a nightmare, and we all know it.
From the payments individual policy-holders must navigate to the paperwork a business must complete each and every year to renew the policy to wrangling with insurance companies over seemingly trivial matters, insurance is more often a pain than a blessing.
Yet it's so worth it, both for individuals who know they can fall back on coverage if the worst happens, and for businesses, who want to provide the best for the employees they care about. Knowing that, however, doesn't really make it easier to decide between using an insurance agent or buying direct from a company.
Today, we're here to simplify that question for you with a look at the top five benefits of using local health insurance agents.
1. The Right Coverage at the Right Price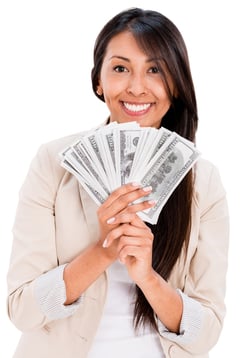 Setting up your health insurance policy in person with a local agent helps make sure you are getting the right coverage at the right price.
Don't underestimate the importance of this. While we're not saying insurance companies will intentionally deceive you or take advantage, it is possible they don't know your situation as well as they might and will accordingly offer you a one-size-fits-all plan that doesn't meet your needs. That, unfortunately, more often leads to over-expenditure than under-expenditure.
You need an insurance agent who understands your business inside and out and can match the right insurance to your needs at the right price.
2. Local Knowledge as Part of the Package Deal
Having someone who knows the risks and issues related to health care in your specific area is invaluable. If you're a catering business working in the Northeast, that's a very different prospect than a roofer working in the Southwest.
This isn't to say your insurance agent doesn't understand the best policies for both roofers and caterers in your area; it merely means there are many considerations that go into finding the best, most affordable policy. Factors to consider include:
Climate
Industry
Local Medical Facilities
Employee types
Work sites
Hazards of the job
Statistics
… and more.
3. Immediate and Personalized Answers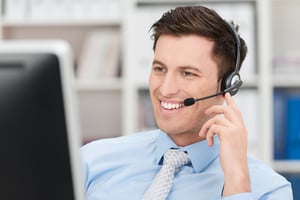 Getting the right health insurance means getting answers to your questions about which policies you need, what your employees will benefit most from and how to save the most money, so you can use it in other parts of your business.
For obvious reasons, that means you should work with someone who understands business health insurance – and that's likely not a representative at a large insurance company 1,000 miles away.
Have you ever spent time on the phone with a call center agent only to remember a question after you hung up. Try getting them back on the phone.
That is why it is so important to be working with small business health insurance brokers who know what they're doing, offer immediate and personalized service, and has the bandwidth to respond in a crisis. Just as you need someone who understands the micro climate of your town or city, you need someone who can apply that knowledge to find immediate solutions when you need them most.
4. Supporting Small Businesses and the Local Economy
Supporting your community by supporting a local small business is far from a triviality. A functional local economy means employed people, providing products and services to others in that same community. It's hard to keep your business going, after all, if the people around you don't have the funds to pay for it.
In other words, it strongly behooves you to help generate employment for those in your local area, and that goes for local health insurance agents just as much as it does your indie bookstore, corner grocer and small-town hairdresser.
Taking your business to those who live nearby, funneling money into the economy and helping them also funnel their money into the economy is one of the best things you can do for your town and yourself.
5. Access to Referrals and Connections from a Hometown Agent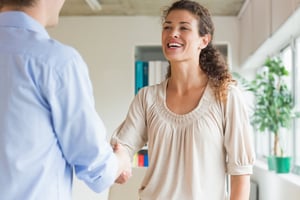 It's hard to put a price on the value of access to referrals and connections from an agent that is active in the local community. Because they work with so many people within and outside your industry, they have a huge network of people to whom they can refer you for products, services, charitable purposes, partnerships and more.
On the flip side, they can also refer your company to numerous others. Think about what a loyal client or customer is worth to you: Hundreds of dollars? Thousands? More? These referrals, added up, will almost certainly cover the small added fee of using an agent, and typically deliver far beyond that.
Summary
While buying direct from an insurance company may seem like a money-saving idea, in the long run it makes your life more difficult and most likely more expensive. Get the personalized help you need finding the right insurance, and you'll be grateful in the long run you did.
"Statements on this website as to policies and coverage's and other content provide general information only and we provide no warranty as to their accuracy. Clients should consult with their licensed agent as to how these coverage's pertain to their individual situation. Any hypertext links to other sites or vendors are provided as a convenience only. We have no control over those sites or vendors and cannot, therefore, endorse nor guarantee the accuracy of any information provided by those sites or the services provided by those vendors."