Health insurance is complicated and confusing. After all, navigating the healthcare world can seem overwhelming, and at times, downright frustrating.
And, while you may be focusing all your efforts on finding the right plan for your business, you also
should be focused on finding the right health insurance company that will meet your needs even after you select a plan.
It's nice to have health insurance when you or one of your employees is healthy. But when things go wrong, you want to deal with a company that is responsive and will provide guidance.
Here are 5 characteristics that you should look for in a health insurance company to ensure even after you purchase a plan, your needs are met.
Accessible
The quality of customer service a health insurance company provides should be one of the top factors you take into consideration when choosing a healthcare provider.
From the beginning, before you even purchase a plan, a health insurance company should be able to provide any information you need when comparing rates and what elements are included in a policy.
You should feel confident that you will be able to reach a company representative if you have questions or concerns about your policy. Although more and more insurance companies are online these days, you should still be able to speak with a human if you have a question or problem.
If you're more comfortable with face-to-face interaction, look for a health insurance company that offers a brick-and-mortar office nearby.
Affordable
As a business owner, you likely have a budget you must adhere to when searching for healthcare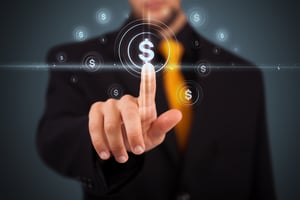 plans. You want quality insurance for yourself and employees, but you don't want to overpay either.
Shopping around with multiple insurance companies can better help you gauge the cost of healthcare plans and their features.
Look for a company that offers several options. Most offer multiple tiers of coverage that allow you to save on certain features, like premium price, in exchange for paying more in a deductible, for example.
Another way you can save is to do business with a company that offers multi-policy discounts. If you think you might want to offer life insurance policies to your employees, for example, some carriers will offer discounted prices if you bundle the health insurance and life insurance coverage together.
Convenient
Running a business takes up a lot of your time. So looking for an insurance company that cares about your time as well makes life a little easier.
Many health insurance companies offer convenient tools, from the ability to purchase policies online, to emailed monthly statements and the option of paying your monthly premium using the provider's online bill pay feature.
If you prefer interacting with customer service representatives online rather than on the phone, check to see if the company has interactive chat features so you don't waste your time sitting on hold, listening to elevator music.
Reliable
When you purchase a policy from a health insurance provider, your goal also should be to build a long-term relationship. Doing so makes actions like policy renewals and filing/disputing claims easier down the road.
When choosing a health insurance company, look for one that has a high retention record. This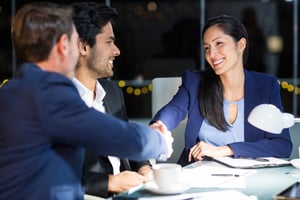 helps ensure member satisfaction. And frankly, it's in the best interest of the health insurance company to work to retain you.
In fact, according to Gartner Group research, 80 percent of a company's future revenue comes from 20 percent of its current customers.
Another way to gauge the reliability of a health insurance company is to research reviews by fellow business owners. Ideally, you want to look for a company that has good reviews, but it's not out of the ordinary for one to have a few bad reviews as well. A few shouldn't scare you, but if the reviews are overwhelmingly bad, more research about the company may be required.
Compliant
The healthcare regulatory scene is ever-changing. What one employer is required to provide to employees may change from year to year. Even what's required of insurance policies may vary each year.
A major issue for business owners today is staying on top of these regulatory changes and amendments to healthcare laws - both at the state and federal levels.
Insurance providers should monitor any changes that occur and be able to explain how they affect your coverage and policy requirements.
Working with a licensed insurance agent can help ensure compliance is met on your part, as well as confirm insurance companies are following regulations with the policies they offer. An agent also can help you navigate your choices, helping you understand your insurance options while providing personalized service.
Bottom Line
Before you invest in a health insurance policy, it's important to learn everything you can about the company selling you that policy. Whether it's a company's reputation or the level of convenience it provides, finding the right fit for you goes beyond the policy details.
This level of research needed to secure the best policy for you and your employees can be overwhelming, especially for small business owners like yourself who already wear many hats. That's where working with a health insurance agent or broker can provide countless benefits.
A licensed agent works with health insurance companies every day, which gives them the knowledge necessary to help you navigate the various policies, costs and benefits available to you. The best agents work with multiple insurance carriers, and will advocate for you during the purchasing process. They also assist you during the renewal process, and communicate with you regarding any healthcare law changes.
While many purchase health insurance plans when they're healthy, it's when they're in need of healthcare services that your decision becomes truly important. Working with an agent or broker to choose a responsive provider can help make both purchasing a plan and using that plan as painless as possible.
A little research on your part can go a long way. But, if you find yourself stuck and low on time, there is help available. Our article, Top 5 Benefits Of Using Local Health Insurance Agents, explains more, including the benefits of getting personalized service from the beginning.
"Statements on this website as to policies and coverage's and other content provide general information only and we provide no warranty as to their accuracy. Clients should consult with their licensed agent as to how these coverage's pertain to their individual situation. Any hypertext links to other sites or vendors are provided as a convenience only. We have no control over those sites or vendors and cannot, therefore, endorse nor guarantee the accuracy of any information provided by those sites or the services provided by those vendors."