If you're preparing to enroll in Medicare, it's important to consider supplemental insurance policies to ensure your medical needs are fully covered.
Also known as Medicare Gap, or Medigap, supplemental insurance policies help cover some of the costs Original Medicare does not. These types of insurance policies can be helpful when unexpected medical situations or high healthcare costs occur.
There are other types of supplemental insurance policies you'll want to consider as well, such as ones that help you pay for your dental and vision costs.
Figuring out which policies are best for your situation can be tricky, and overwhelming. It's important to make the right choices at the beginning when you first sign up for Medicare, however. That's because once you enroll in Medicare, you have a certain period of time to enroll in any supplemental policies without being rejected or charged more because of pre-existing conditions.
In California, for example, the state imposes a Medicare Supplemental Insurance law known as the "Birthday Rule." This allows Medigap members to switch to a different insurance plan or provider within 30 days of the member's birthday. If you take advantage of this rule, you cannot be turned down for a new plan because of a pre-existing condition.
Here's how to make sure you're choosing the right supplemental insurance that best meets your needs, while ensuring you meet any important deadlines.
Understand How Supplemental Insurance Works
Understanding exactly how supplemental insurance works will help you decide where your gaps in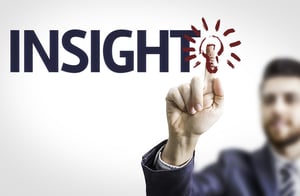 coverage are that need to be filled.
If you're enrolled or are enrolling in an Original Medicare policy, Medicare pays its share of the Medicare-approved healthcare costs first. After that, your supplemental policy kicks in and will pay the remaining portion based on what the policy covers.
In most states, including California, private insurance companies sell these supplemental insurance plans, but must sell them as standardized policies. That means each policy must offer the same benefits, no matter the insurance company.
Note: If you enroll in a Medicare Advantage Plan, you are not eligible for Medigap policies. The type of benefits you receive with supplemental policies are often already built into a Medicare Advantage Plan. Our eBook, Get The Medicare Benefits You Deserve, further explores the differences between Original Medicare and Medicare Advantage Plan, and which one might be right for you.
Be Aware Of What Policies Do - And Don't - Cover
Medigap policies help you pay for costs that Original Medicare doesn't cover. These include:
Coinsurance
Co-payments
Deductibles
Emergency foreign travel expenses
They do not cover long-term care like nursing homes and private-duty nursing. To cover the gaps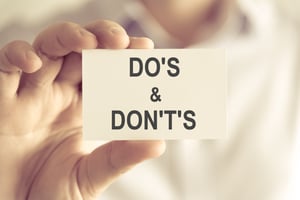 above, insurance companies offer Supplement Plans A, B, C, D, F, G, K, L, M, and N. Our article, A Guide To Medicare Gap Insurance, provides more details about each of these plans.
Medigap policies, nor Original Medicare, also do not cover vision or dental care, except for in specific circumstances. For example, Medicare and Medigap policies will not cover common dental care procedures, such as cleanings, fillings, extractions and dentures. However, Medicare Part A may pay for inpatient hospital care if you experience an emergency that results in a complicated dental procedure.
Likewise, vision insurance does not come standard with Medicare. However, Original Medicare will cover some diseases and disorders of the eyes and Medicare B will cover preventive and diagnostic exams in certain situations, such as if you have been diagnosed with diabetes. If you experience a serious medical problem that results in the need for vision care, such as a traumatic eye injury, Part A typically will cover that care.
This means you'll have to find an alternative solution to ensuring your dental and vision care needs are met. Many insurance companies sell stand-alone policies that can be used to supplement any Medicare and Medigap policies you have.
Our article, Choosing The Right Dental And Vision Insurance For Seniors, further explains your choices when it comes to dental and vision coverage.
An additional note: None of the Medigap plans sold today offer prescription drug coverage. Medicare Part D, for those who enroll in Original Medicare, offers a prescription drug plan, and drug coverage is typically already built into Medicare Advantage Plans.
Know Your Budget
One of the most common questions Medicare enrollees have is how much a supplemental insurance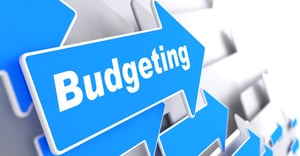 policy costs. Knowing your budget ahead of time will help you determine what type of coverage you can get for the amount you're able to pay.
Each health insurance company chooses the price, or premium, of the supplemental policies it offers. These policy prices vary based on several factors, including:
Your zip code
Type of plan you need
Your age
If you are a smoker
The insurance carrier
Medical underwriting and discounts
Our article, How Much Does Medicare Supplemental Insurance Cost?, will help you better plan for what to expect when shopping for coverage.
Reach Out For Help
Choosing the right supplemental plan for you is a very personal decision that must take into account several factors, from your specific medical needs to your budget. Knowing which plans meet these needs, as well as the rules for signing up, is critical for getting the best coverage.
A licensed insurance agent who has expertise in Medicare coverage can help you evaluate your needs and budget, and walk you through the process of determining which supplemental insurance policies best meet your circumstances.
Working with an agent has several benefits:
It's free, even if you don't purchase a policy. Agents receive a commission from the insurance carrier. The best agents work with several different insurance companies, allowing them to find the best prices.
An agent advocates for you, including when it comes time to renew a policy or if you have any concerns with the insurance carrier.
An agent helps you avoid common mistakes, such as missed enrollment deadlines.
You save time, and a lot of frustration, since your agent will do the research for you and present your plan options to you.
An agent knows your area, and is therefore able to look at plans offered from providers that service your zip code, and better understand how location and other factors influence costs.
Need more help deciding whether to use an agent when shopping for supplemental insurance coverage? Our article, Should I Use A Medicare Insurance Agent? further outlines the benefits of working with an agent so you can select the plan that is right for you.
"Statements on this website as to policies and coverage's and other content provide general information only and we provide no warranty as to their accuracy. Clients should consult with their licensed agent as to how these coverage's pertain to their individual situation. Any hypertext links to other sites or vendors are provided as a convenience only. We have no control over those sites or vendors and cannot, therefore, endorse nor guarantee the accuracy of any information provided by those sites or the services provided by those vendors."