For millions of Americans, signing up for Medicare is just around the corner.
In fact, according to the Census Bureau, by 2030, all baby boomers will be older than age 65.
If you fall into the baby boomer category, you've likely had many questions about how to sign up for Medicare, what benefits you receive and the costs. You've possibly even wondered if you should work with an insurance agent specialized in Medicare to help answer some of these questions.
The resounding answer is, yes.
Choosing the right Medicare plan for you is a very personal decision, and should take into account several factors, including specific medical requirements and budget. Insurance agents or brokers who specialize in Medicare can help you through the process and answer any questions you have, even if you end up applying for your chosen plan yourself.
Still not convinced? Here are some reasons why using insurance agents to help you navigate the world of Medicare is a great idea.
Confusing Nature Of Medicare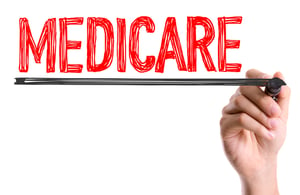 When you are eligible for Medicare, it can be confusing determining what each Medicare plan offers.
There are four basic parts - A, B, C and D. You have two basic choices.
You can either have Medicare Parts A and B be the primary payer of your hospital and outpatient medical expenses. Or, you can choose to enroll in a Medicare Advantage Plan through a private insurance company, which is known as Part C.
Part D helps you pay for your prescription medications, but is only available to someone who is enrolled in Parts A and B.
Don't forget about Medigap policies as well.
Medigap, otherwise known as Medicare Gap, are supplemental policies you can purchase that help cover the costs Original Medicare does not. These types of insurance policies can be especially helpful when unexpected medical situations or high healthcare costs occur, and can help pay for co-payments, deductibles and co-insurance costs.
Then there's the type of care Medicare and Medigap policies will not cover, except in certain serious situations. These include vision or dental, and hearing aids, to name a few. You'll need to purchase separate private insurance policies to provide coverage for these types of health issues.
How an agent helps: Understanding what Medicare covers and doesn't cover just got a lot more complicated.
A licensed insurance agent or broker who is specialized in Medicare can discuss your options with you to determine what makes sense for your situation. An agent will advocate for you, as well as guide you through understanding how Medicare works and which policies best meet your lifestyle and needs.
They can be especially helpful in assisting you with understanding the rules regarding Medicare, such as when you must sign up, your eligibility and how costs are set.
Mistakes That Can Be Avoided
As you learned above, Medicare is complicated. It can be easy to make mistakes when trying to navigate yourself through a complicated system.
Here are a few common mistakes:
Forgetting to sign up - At 65, if you're receiving Social Security benefits, you'll automatically be enrolled in Medicare Part A and B. But, if you've postponed filing for Social Security, you'll need to sign up for Medicare.
Missing the deadline - If you need to sign up for Medicare, you only have a seven-month window to do so - three months before your 65th birthday month and three months afterward.
Not selecting the right plan - If you enroll in Medicare Part A and B, you'll want to make sure you get any supplemental coverage that will help meet your specific needs. Not doing so can leave you with high - and unnecessary - medical expenses.
Ensuring your doctors stay with you - If you sign up for a Medicare Advantage Plan instead, you'll need to ensure your doctors and other providers are covered from year to year. During open enrollment periods, you can switch to a different Advantage plan to ensure you get to stick with the providers you prefer.
How an agent helps: Advice is free up front and saves you money in the long run. All of the above costly mistakes can be avoided with expert help because licensed Medicare agents know the ins and outs of coverage. They can help you not only with signing up, but maintaining your coverage throughout your retirement.
Added Benefits Of Working With An Agent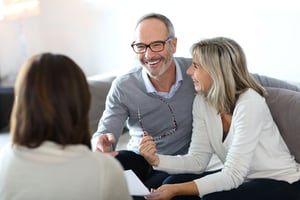 With so many different options to consider, and deadlines you must meet to ensure you're fully covered, working with a licensed health insurance agent can ease your mind.
Here are some of the additional benefits working with an agent provide:
Agents work with several different insurance carriers, providing you with options and price points to consider.
Their advice and services are free to you. Instead, they receive a commission paid by the insurance company.
Their expertise is invaluable, and will guide you through the process from start to finish. This includes each year during open enrollment periods.
They advocate for you, even after enrollment. When you have questions about benefits or how a claim is processed, a licensed agent can walk you through the steps and advocate for you with the insurance company.
Licensed agents are highly trained. In California, an agent must complete a state-approved insurance course, pass a licensing exam, be fingerprinted and have an application approved by the California Department of Insurance. A licensed Medicare agent also must fulfill continuing education requirements to have a license renewed.
Working with an agent also saves you an enormous amount of time. Whether you've just started thinking about which plans are best for your situation, or you've been reviewing your options for several months, it takes a lot of time going through your choices.
When you work with a licensed Medicare agent, you'll not only save time because you won't have to do all the research yourself, you'll also have a better grasp of which plans best meet your needs … giving you peace of mind that any future medical needs are covered.
"Statements on this website as to policies and coverage's and other content provide general information only and we provide no warranty as to their accuracy. Clients should consult with their licensed agent as to how these coverage's pertain to their individual situation. Any hypertext links to other sites or vendors are provided as a convenience only. We have no control over those sites or vendors and cannot, therefore, endorse nor guarantee the accuracy of any information provided by those sites or the services provided by those vendors."